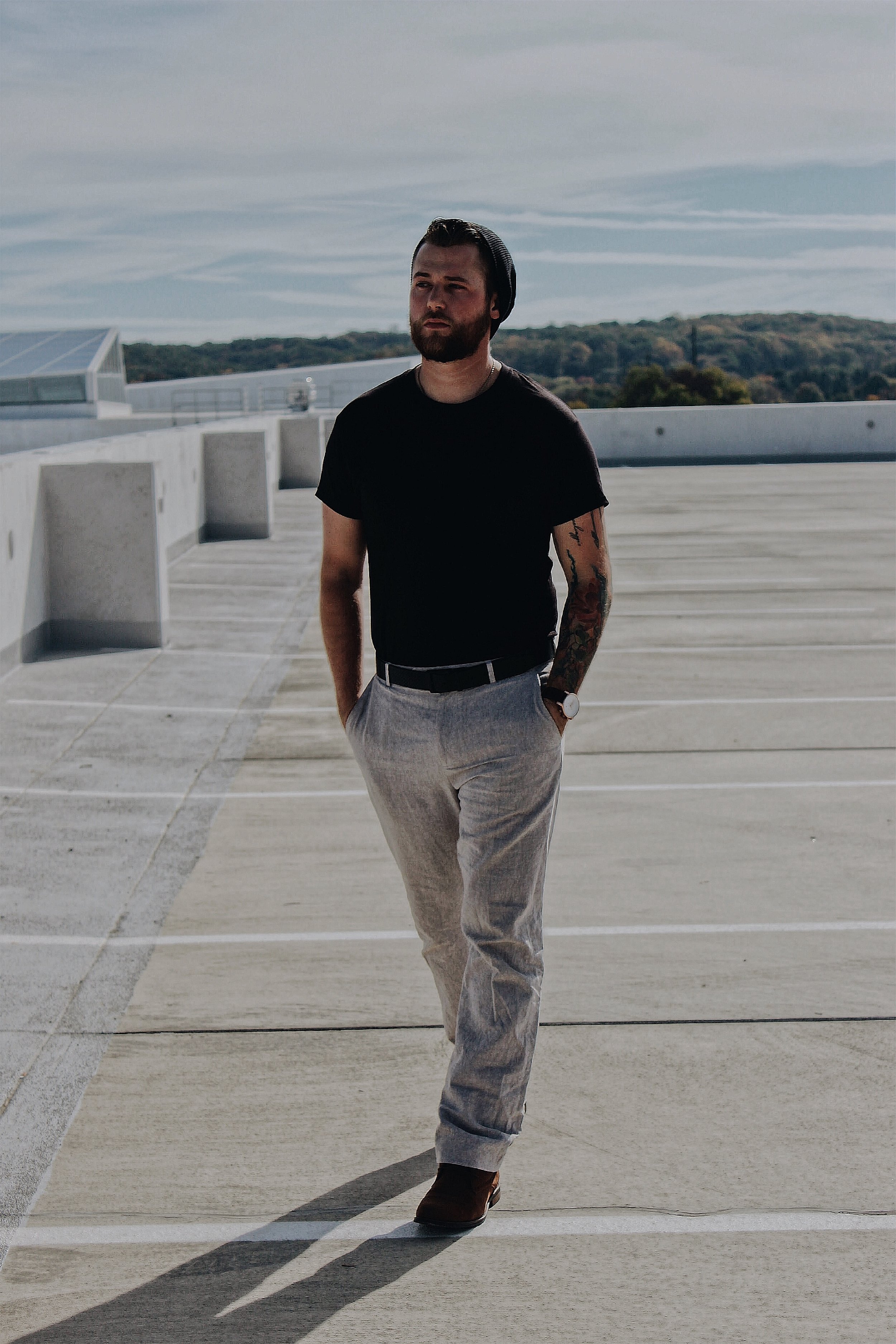 Shallow beanies are here & not going anywhere!
Wearing: Carhart Black Beanie | Black Basic | Cotton Dress Pant | Chestnut Boot
Wearing beanies is by no means a new trend, but it is definitely not showing any signs of fading out anytime soon. The shallow beanie has made an impact on not only menswear but also in women's wear as well. It is without a doubt one of the most stylish ways to keep your head warm in the cool of winter. Neutral colors like black and grey are always popular colors, but this season, maybe consider making your beanie a statement piece and going for a brighter color like red or burnt orange. Some color will really elevate your outfit to the next level.