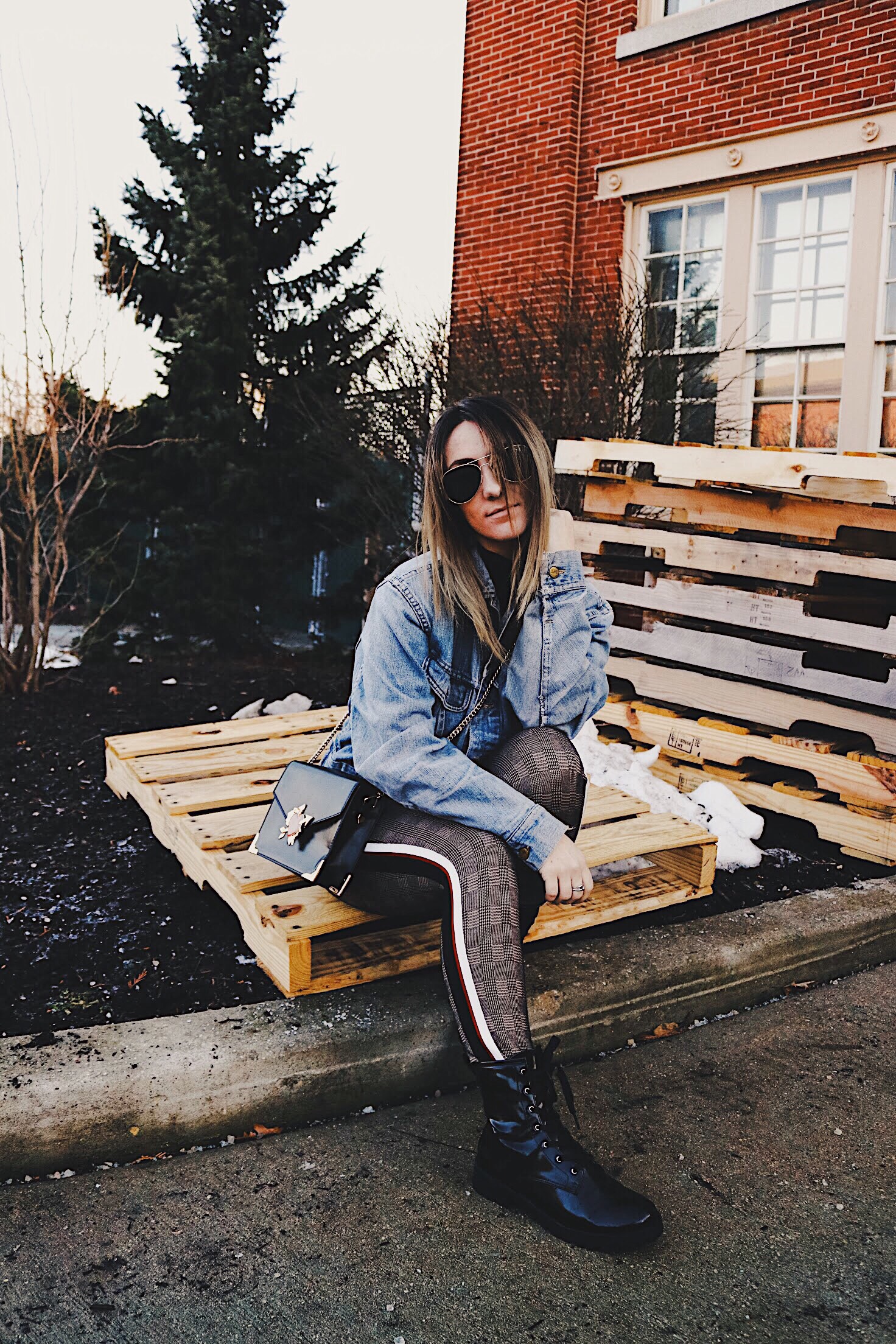 Wearing: (Similar) Trousers | Vintage Denim Jacket | Turtleneck | Combat boots | (Similar) Cross body
I'm all about wearing a power suite or a really great pair of trousers, but I am obsessed with these side stripe checkered trousers that feel like leggings! I love to be comfortable but look professional and sophisticated. HENCE these leggings are the one piece I can't stop wearing! I've paired them with a band tee and sneakers, a oversized sweater and sock boots, and now for an edgier look I've paired them with a turtle neck, jean jacket, and combat boots!
I love how chic these pants make any outfit but especially one with some extra edge. I added this fun cross body from ZARA to add luxe to the look. These trousers are definitely going to be seen on me in more ways in future posts, so stay tuned!