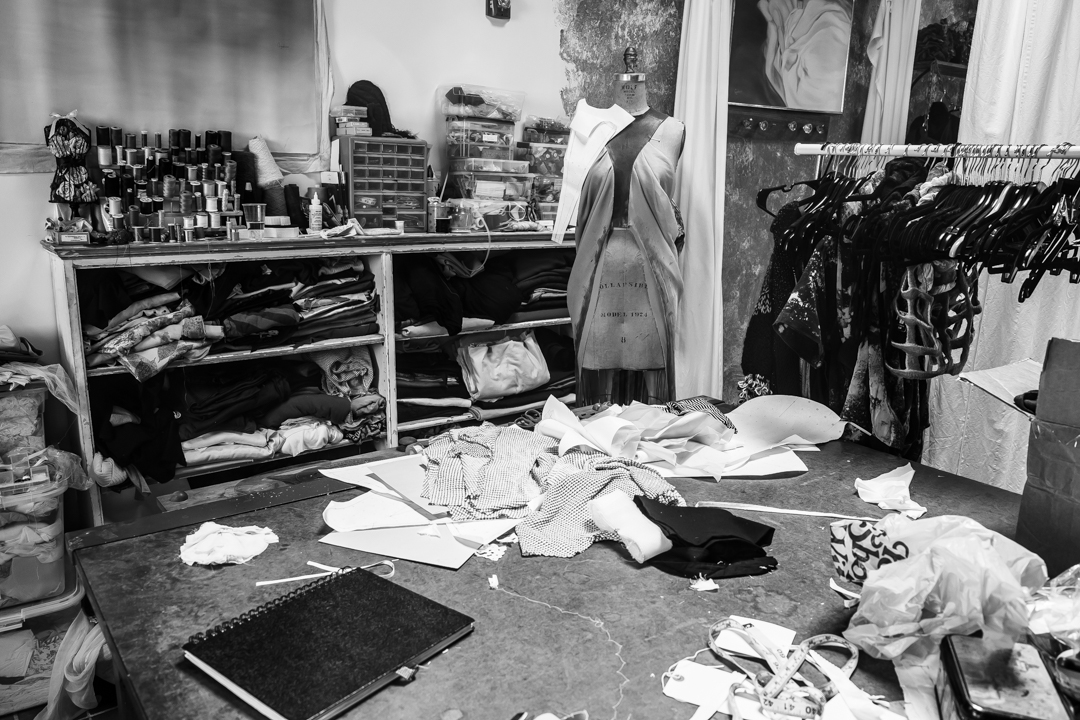 I am so excited to announce my newest collaboration with Toile (Twall). Toile is one of Philadelphia's fashion retail atelier and showrooms! The shop is in the ever growing Fishtown area, with a long list of designer names. Not many places in Philadelphia do in store tailoring, and offer custom pieces, so this is definitely a place to remember. Almost everything is made to fit each individual. Everything from these designer collections are produced domestically and most items are handmade!
You can imagine how excited I was to get my hands on some of this designer couture wear from the owner herself Bianca De Pietro's first collection of couture, "Deliquesce". This collection was shown in New York Fashion Week, so I was beyond happy to be able to work with some of the pieces.
Most people do not realize they can wear these types of "couture" pieces as part of their everyday style, but the answer is you can! Mixing and matching pieces like a plain cotton crop top, and patterned custom shorts makes for a complete "street" style look. I am grateful I got the opportunity to work with some of these amazing designs Toile offers.
I like to break the mold, so when collaborating and styling with Bianca I wanted to pick things you wouldn't necessarily see everyday. We totally broke out and paired different textures with different fabrics and patterns. Pairing each outfit with handmade jewelry. The best part is all of these pieces are all ready to order! Head over to the Shop page and check out some of these amazing pieces from local designers at Toile!
Inspiration // Couture & street wear
Styling // Bianca De Pietro & Megan HTO
Photography // James Conley
Outfit Details:
Look 1:
ADHD Driven black crop top and Grey boucle cape
Bianca Rachele Jacquard Shorts
Sophi Reaptress Mesh panel leggings
Sticks + Stones Jewelry
Look 2:
Naveda hand dyed dress
Bianca Rachele long sleeve crop top
Look 3:
Bianca Rachele knit long slit skirt
Bianca Rachele couture jacquard jacket
Bianca Rachele printed tank
Cozen NYC cast bone jewelry
Look 4:
ADHD driven crop top
Bianca Rachele knit long slit skirt
Cozen NYC cast bone jewelry